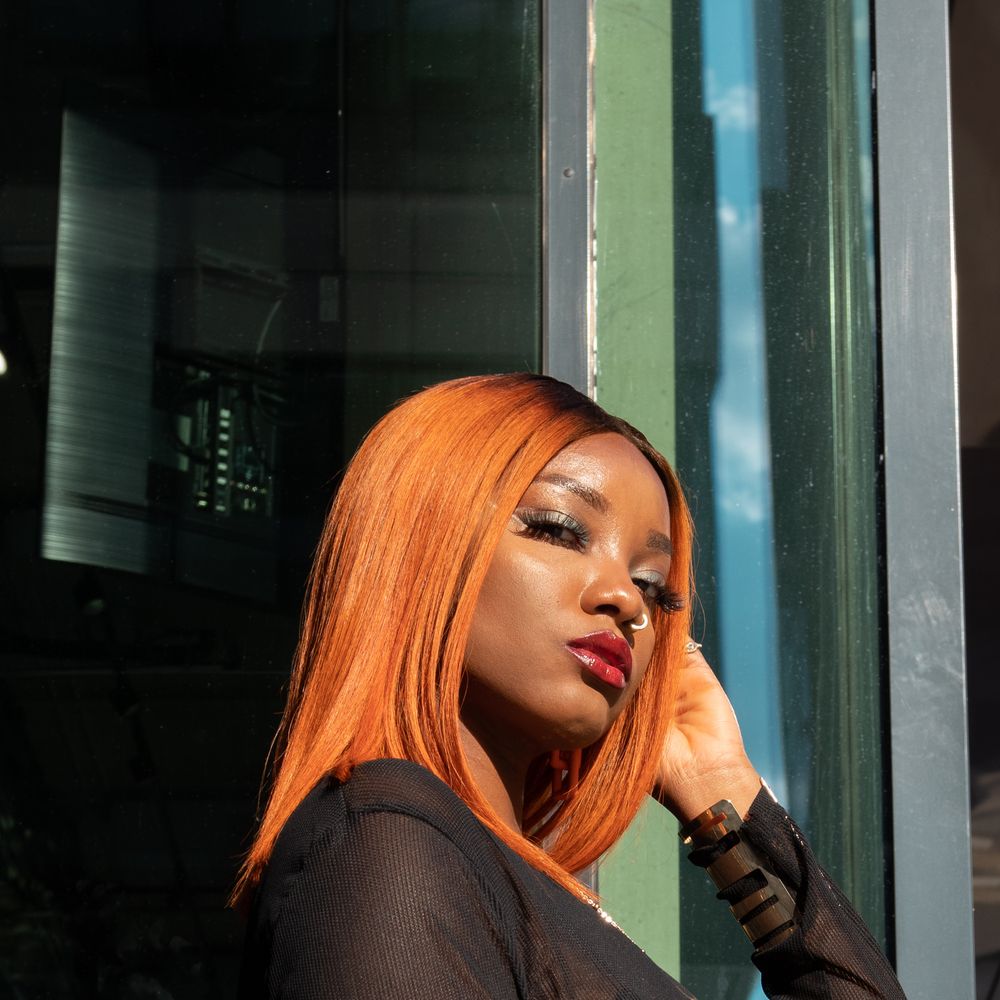 BIO
Afro-neosoul fuses with future bass and dark R&B.
Zinny is a Nigerian singer, songwriter, producer, and writer living in Hungary. Her sound, which is influenced by soul, r&b, future bass, jazz, rock, and afro music, takes you to a spiritual, soulful, euphoric, and energizing place.
Zinny's music and essence aim to consistently illuminate the one single truth in life: Don't force yourself to fit in where you don't belong.
Growing up in Kaduna, her love of music was influenced early on by the Pop/R&B sounds of Brandy, the bold activism of Nina Simone, and the expressive rebel style of Eryka Badu. This is reflected in her songwriting and voice, as she's often recognized for her delicate, fluttery voice.
She has performed at notable concerts on several African and European stages, including Spotlight Abuja, the Terry G Album Listening Concert, the Avant-Garde Series, Barlang (Szentendre), Zinny live in concert in Budapest, Tekno live in Vienna, and 1live online concert (Hardrock Cafe). Additionally, she won the biggest award of the female categories at the AMMA, Best English Lyrics (Afrimusic 2020), and the 2nd runner-up (Afrimusic 2020).
After her self-produced demo tracks "I Need My Pain" and "No More" got two honorable mentions in 2022, Zinny recently joined a community of singers and songwriters (SSC) put together by a celebrity vocal coach, an artist development expert, and new music business mentor Cari Cole.
Zinny is very outspoken about social causes which includes mindset change, mental health balance and uses her website blog to raise awareness about these issues.You can find her on her Instagram story or Tiktok where she makes posts about this.
She teams up again with a few European producers for her EP, "Misfit," due in mid 2023, The EP boasts seven songs, which feature songs that will pave the way for her upcoming album and will make you feel all the feels. In the crowning ballad "Alone in Company," Zinny contemplates how alone humans are more than ever, and it's worse when you are alone in the company of others.