I know this blog post is coming late but I'm avoiding the word "late" because everything happens when it should. 
I mean I've wanted so many things in the past so badly that I have sleepless nights, anxiety and short-tempered. As a highly intuitive person, I noted my feelings and trends on why I get disappointed when I don't have what I wish when I wish it. I learned myself through this and it's been worth it. As long as I am prepared, I'll go for it.  
Early last year, as I was working on my new single, organizing my show popped into my head. I thought of it and even though I had songs; It felt I didn't have what I wanted because of a new audience.  
I started writing and composing with a friend and musician who lives just a street away from mine. We started rehearsing every day for 2 months, changing the songs and trying to figure out the formation.  
We had fixed the date for August but the band had to reschedule to 20th September because they had an out of the country gig, disappointed at first then I went back to my rule and asked myself- "am I prepared?" The answer was no, and I now had the time to prepare. 
As I prepared up with the pianist, I further had a home rehearsal with my backup singer 3 times every week for 2 months. It was frustrating sometimes and fun. 
Then the day drew closer, I started rehearsing with the full band and after the last rehearsal, I was sure that it will be a remarkable day. 
Before I started planning my concert, I wrote two venues and didn't get a quick reply; it was discouraging, but I was lucky. One of my partner's best friend and business partner offered me his ship as his way of supporting my concert.  
I've lodged in this ship several times so I'm acquainted with this location and ambiance. 
CONCERT DAY 
It was a fine day and the dawn of winter; we set the drop with my photograph on it for the guest to take photos. I started the show at about 8 pm.  
AUDIENCE 
A blend of older, younger guests, family, and friends. I likewise had musicians, photographers, videographers.  
MOOD
My attitude was cordial, and I was accessible; welcoming and introducing myself to the guests. We took photos before the show began.  
PERFORMANCE 
My performance with the band flowed with absolute ease thanks to the regular rehearsals we had. No need to even look behind me to the band for cues, we organized everything from start to finish. 
No lyrics, no notes, and no awkward silence. 
Ambiance 
Before my performance, I did a scan of my audience, walked around and even sat with them for a while. 
The atmosphere was excellent; we had dim lights but colorful stage light. It made it easy for me to see the faces of my guests and see their reactions to my songs and respond. We were in sync. 
GUEST ARTIST 
I met Abbey and Lydia at a friend's house party. I admire their style as individuals and as a duo. I invited specially to open the show, and it was a fascinating play. They set the mood for an unbelievable night. 
GETTING MY AUDIENCE INVOLVED 
My audience speaks a mix of Hungarian and English so I greeted them in Hungarian and made a small joke on how I am learning the 3rd hardest language in the world. I'm sure they had a good laugh to watch my vulnerability. 
During the concert, I got an ask to sing my latest single "Taboo love" which I did to their enjoyment. 
A LITTLE BREAK EHHH? 
We divided the set into two with a break in between.  
We had a stocked drink bar with different liquor and the guests helped themselves, I'm sure everyone felt more loosened up and ready for more after this.  
I used the time to make sure the band, my backup singer and guests are okay. I already started getting great feedback.  
GENRE AND SONG LISTS 
The songs I played was a mix of jazz, soul, r&b, rock, and pop. It didn't matter when choosing a set, We just wanted something that felt right.  
I performed a song "love me like a river" by Melody Gardot with just the pianist. I felt the quiet in the room as my voice echoed.  
I also performed "Ain't no sunshine" Betty wright's version and "I love the way you love" also by Betty Wright.  
Special place- Zinny 
Awake- Zinny/Giniz 
Illusion-Zinny 
Memories- Zinny 
Music has worn me out- Zinny/Giniz 
Taboo love- Johnny K Palmer 
Foolish woman- Zinny 
We don't deserve it- Zinny 
Ain't no sunshine- Betty wright (version) 
Love me like a river - Melody Gardot 
I love the way you love- Betty wright 
AFTER THE SHOW 
"After the show na the party" a popular Nigerian pidgin slang. It was a mind-blowing experience. There is a norm in Hungary,  after singing, before you leave the stage if the audience love your performance they will clap and you have to do one more song. It happened to me.  
I took the time to thank everyone who came to my concert, they could be anywhere but they are here for me. It was emotional. I even had friends who traveled a 120km for my concert and my in-laws drove 200km to watch me. I felt the love. 
We assembled at the bar after the show, drank laughed and as the Hungarian Hymnus (anthem) came on the radio, I sang it, now that's how to end a great show. 
I spent the next day receiving amazing feedback on my performance. 
APPRECIATION 
Many people disappointed me before my show, a few didn't even believe in me, that I could pull it off but I did it. We did it.  
The first on my appreciation list is my husband. He made it smooth for me; collecting items I needed, my drop, contacting the band, guests. He gets me; he knows I live for this and he supports me 100%. 
To my friends who came from far and near, and strangers who became aquatints on this day- THANK YOU!!! 
To the photography expert who made stunning photos, you added color to my day and the team of videographers who captured the essence of the show. Thank you 
Finally, I couldn't have done it without my wonderful band and backup singer. Thank you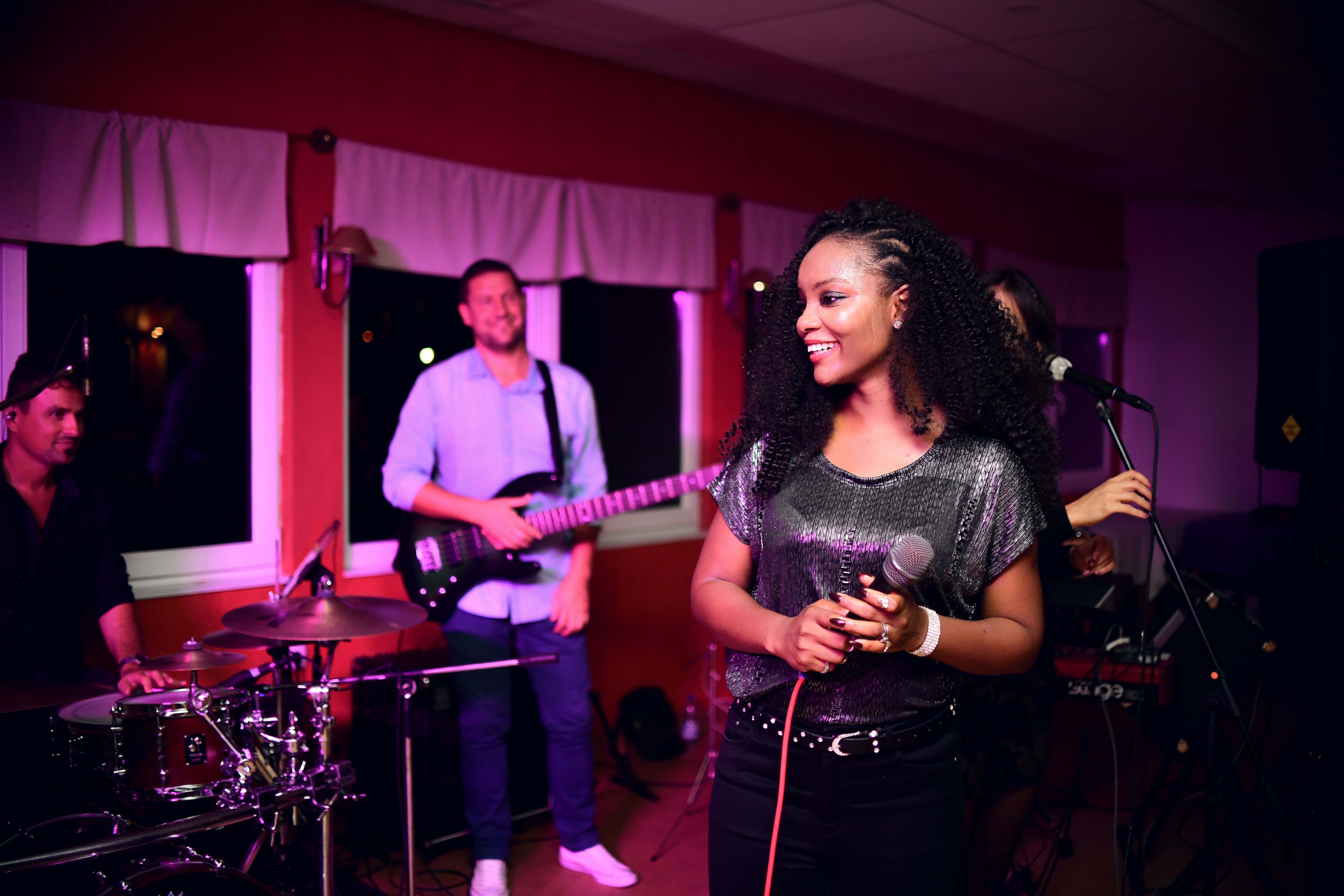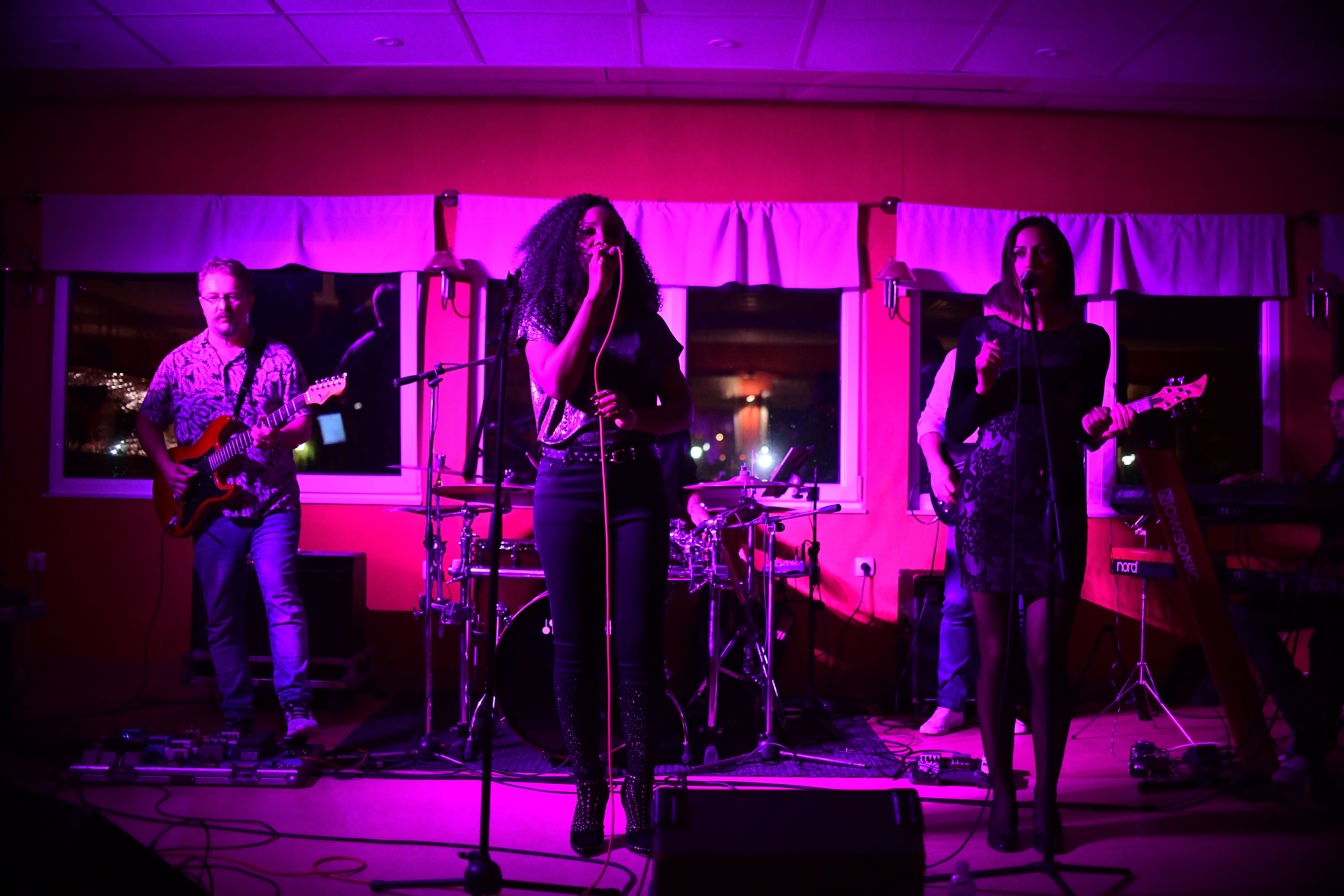 Get ready for another themed concert. If you love to enjoy some afro feel then you won't want to miss this one- I'll share the details soon
Watch my Live concert Cut.