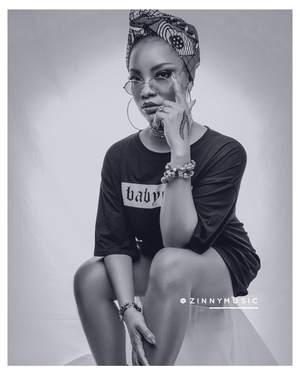 Happy new year Zebels,
How are you feeling about 2021? 
I started my new year with a 3 day's water fast, new post about this soon!
I want to share information that could help hundreds of independent artists in 2021.
Three years ago, I was growing my music career, which was challenging because I moved from Nigeria to Hungary and I didn't know many people. My husband's friends became mine, and they supported my music. They came through for me when I had my first solo gig. 
I have worked with three bands since I moved here; A rock band(mondo blues), a Veracruz band that performs cover songs in hotel bars and weddings, and my present band-The juicy magic band. We have performed in 2 concerts so far. I've also worked with a couple of producers, engineers, and songwriters. 
Early 2020, I felt stagnant this is a feeling many musicians are familiar with. I wanted to root myself as an artist, then I released my single "Second Chance". I was struggling to break out of people's expectations of me. Then it hit me. The difference between stars like Rihanna, Beyonce, and independent artist like most of us is the groundwork and branding their label or management put into these artists. 
So what can I as an independent artist give to attain the same professionalism in my music and image without a major backing? I took to google and searched for artist development companies. These are companies that work hand in hand with labels, managers, and A$R to create o an exclusive image and style for artists. 
How am I only considering this after 8 years of my career? My heart was heavy like I just blew all my time. 
I came across Cari Cole's website. She is a celebrity vocal and artist development coach. I signed up for her Step up artist development program and received her 6 modules for free. This was the next step in striking my true identity as an artist. Her courses which include videos, slideshows, audios with vivid designs, and easy-to-navigate pages are super-inclusive and you still get worksheet/activity lists. For someone like me that prefers to read, I downloaded the pdf files of all 6 modules. Her master class vocal exercise, meditation for artists, and tips for a healthy voice also came with this course. 
Since I started her course, I have raised up my character and morale and following the path created for me. I am writing songs that are authentic and not concealing my messages in riddles, and I can't wait to share my unique personality with my fans. 
I am opening this year by giving back this information to as many artists feeling stuck, disorganized, and without guidance. 
One of my favorite lessons I learned from her is practice!!!. 
I was faulting in this aspect, but now this is 8 months and counting of daily vocal practice, performance, and sticking to my artist persona. 
if you crave to gain new insight, this year click on the link STEP UP PROGRAM and register to have her free modules. 
Good luck and produce remarkable music this year. You never quit being an artist, so you might as well do it well. 
Zinny